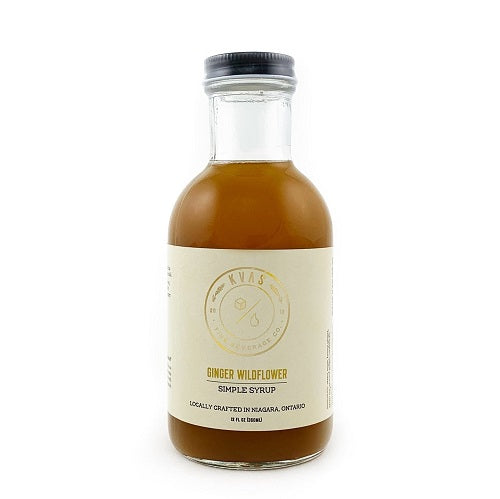 $18.00
Kvas Ginger Wildflower Simple Syrup
From the Kvas website:
You just finished cutting the lawn and need something cold and refreshing before you explode on that neighbor of yours who keeps blowing their leaves on your lawn. 

You realize there's no beer in the fridge but then remember you batched a jug of Kvas Ginger Wildflower Moscow Mules in the fridge.

Crisis Averted. Life is Good. 

Kvas Ginger Wildflower Simple Syrup uses THE BEST Niagara wildflower honey as a base to compliment our ginger root, green-tea & cardamom. 
SIT / RELAX/ ENJOY
Have a cocktail already. 
This is a 360 ml / 12 oz bottle.