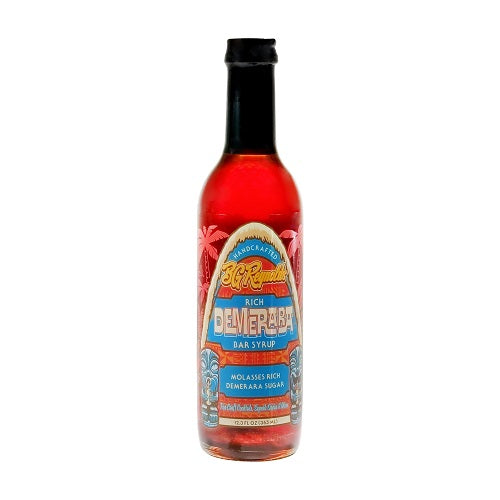 $18.00
BG Reynolds' Rich Demerara Syrup, 375 ml
We're proud to carry these well-known syrups, hand-crafted in small batches in Portland, Oregon. We expect the tiki lovers out there to be especially pleased.
From the BG RFeynold's website: RICH DEMERARA: This is our salute to real flavor and ingredients. This molasses-rich demerara is subtle, smooth, and perfect for bartenders and backyard grillers alike. The hearty and sweet base carries a golden hue to it and leaves folks with a deep, caramel-like flavor in their favorite drinks. It's adaptable enough to top off an Old Fashioned, take a Miller Shake to the top, or even balance out a November Witch. And it's our way of saying no to aspartame and yes to natural deliciousness.
Cocktail ingredients in Canada!