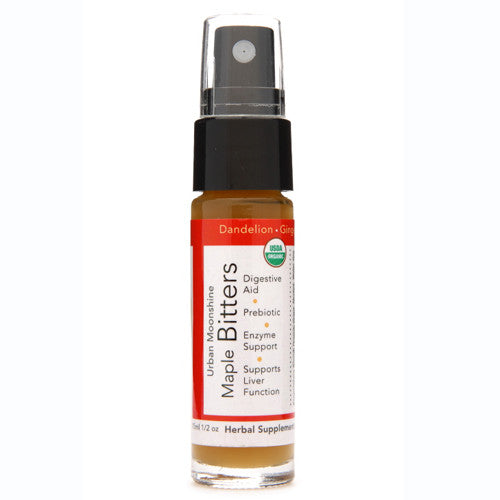 $8.00
$11.00
Urban Moonshine Maple Bitters (15 ml Spray)
This smaller version of the Urban Moonshine's maple bitters is a more affordable way to give these bitters a try and also a great option for misting over the top of your cocktails. This particular flavour from the Vermont-based Urban Moonshine is one of our absolute favourites. Donna swears by it in any rye- or whiskey-centric cocktail. This is a 15 ml spray tube.
We sell a large selection of Urban Moonshine Organic bitters.
Cocktail bitters in Canada!