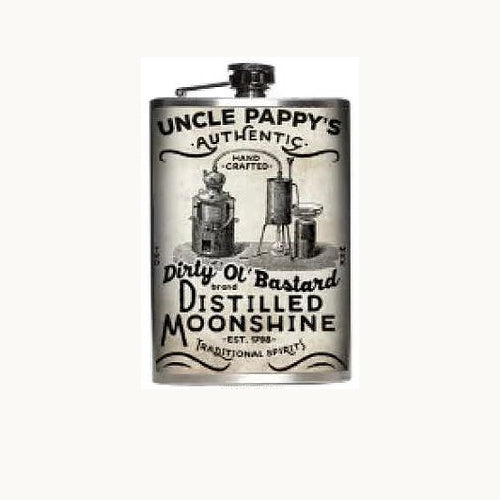 $20.00
Uncle Pappy's Flask
It's the real thing!
This 8oz flask is made of stainless steel, has double-sided artwork and is lead free and safe to use.
To clean: wash with soapy water, rinse clean, and wipe down with a soft cloth to dry. 
P.S. Actual alcohol is NOT included (sorry).  You must provide your own beverage.  This is for the flask only...