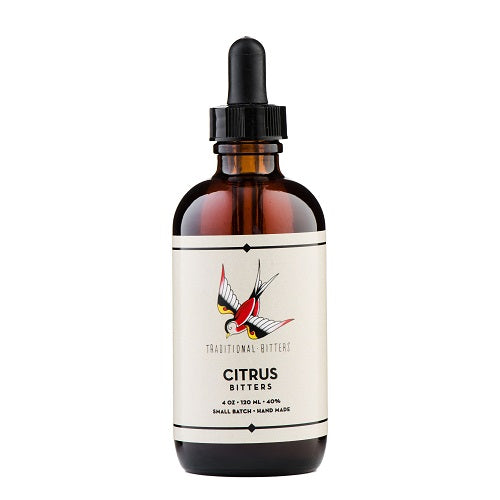 $25.00
Traditional Citrus Bitters, 4 oz
 Traditional Citrus Bitters bitters have bold notes of orange peels and toasted fennel, and have bright and floral with herbaceous accents of kaffir lime leaves and green cardamom.
Beverage recommendations: gin, vodka, white rum, pisco, dry vermouth, tequila, mezcal, soda, water.
Traditional bitters are small batch bitters that are crafted with traditional methods and with the finest of ingredients, hand made in Saskatoon, Saskatchewan.