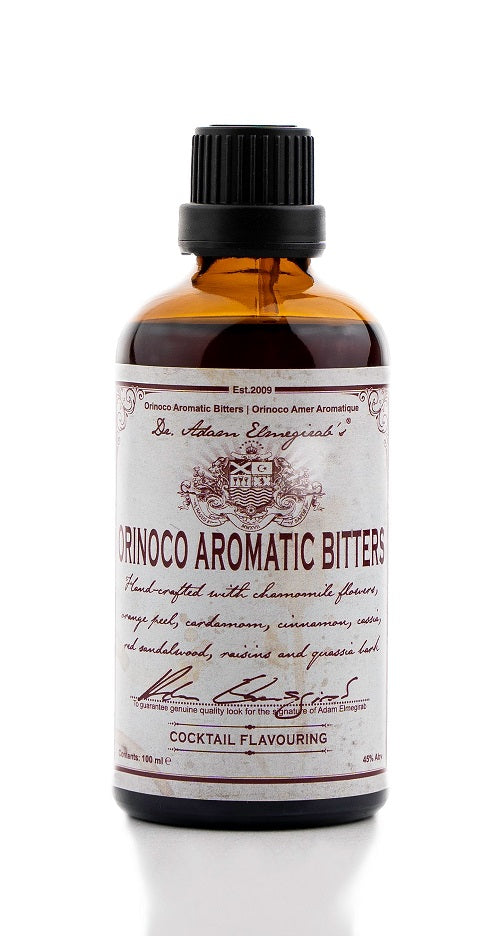 $22.00
Dr. Adam Elmegirab's Orinoco Bitters
Flavored by a host of botanicals, namely warm spices such as cardamom and cassia bark, floral notes from chamomile, dried fruit flavours from raisins, fragrant aromatic bark like sandalwood and angostura, citrus oils from orange peel, and a bitter-sweetness from molasses.
We carry the full line of Dr. Adam Elmegirab's bitters.
Cocktail bitters in Canada!