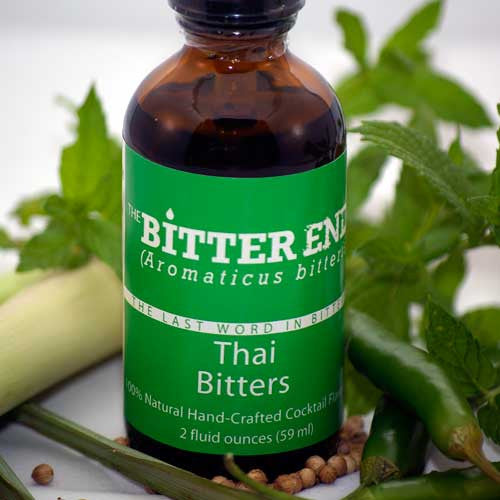 $21.00
The Bitter End Thai Bitters
From the Bitter End website:
Bright and fragrant, Thai echoes cuisine of Southeast Asia with lemongrass, galangal, lime leaves, and a delightful thai chile heat.
USE IN: Margaritas, Daiquiris, Gin & Tonics, Mojitos, French 75
This is a 2 oz/59 mL bottle with dropper.
We sell the full line of The Bitter End's savory bitters.
Cocktail bitters in Canada!