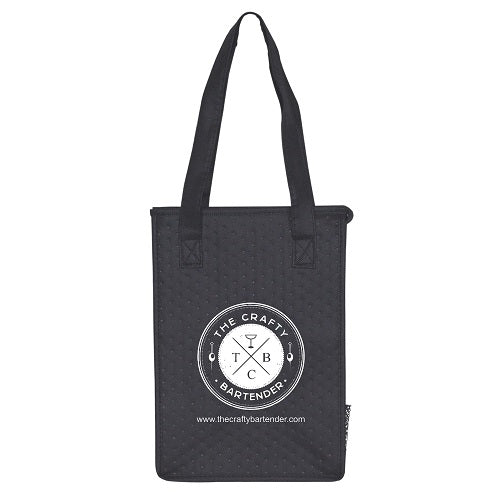 $5.00
$10.00
TCB Cooler Bar Bag
For all the crafty bartenders in your life, The Crafty Bartender Cooler Bar Bag is the perfect way to store or make you bar tools mobile and it's the perfect way to give a gift! 
80gsm non-woven

12" H x 8.5" W x 7" L

Insulated and water-resistant

The main compartment includes a mesh pocket and a solid pocket on the sides of the bag and a zippered top.

Lots of room for many tools, even a small cutting board!