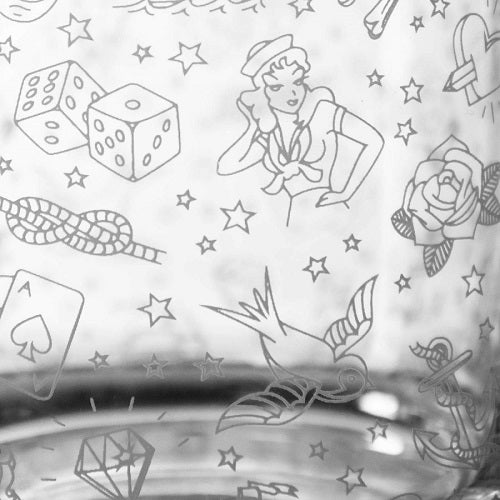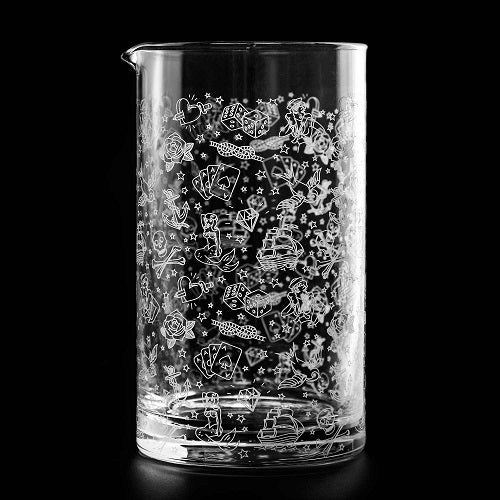 $52.00
Tattoo Mixing Glass
Make a permanent addition to your mixology with the Tattoo Mixing Glass, decorated with retro tattoo imagery. This handmade glass mixing jug features straight sides for easy stirring, and a handy pouring spout on the rim.
The Tattoo Mixing Jug comes gift boxed, perfect for your favourite bartender. Whether the user is tattooed or ink free, this professional mixing glass makes a stunning visual impression on any bar top.
Product Features:
Cocktail mixing jug with tattoo imagery
Handmade heavyweight glass
Striking vertical wall design
White decal full-wrap decoration
Heavy base for stability when mixing
Pouring spout
Colour printed gift box
Hand wash only
Cocktail supplies in Canada!