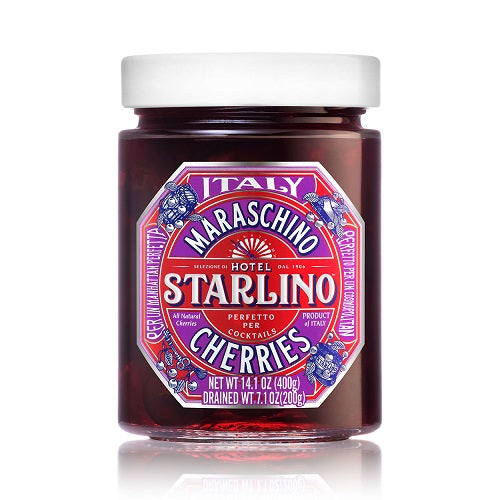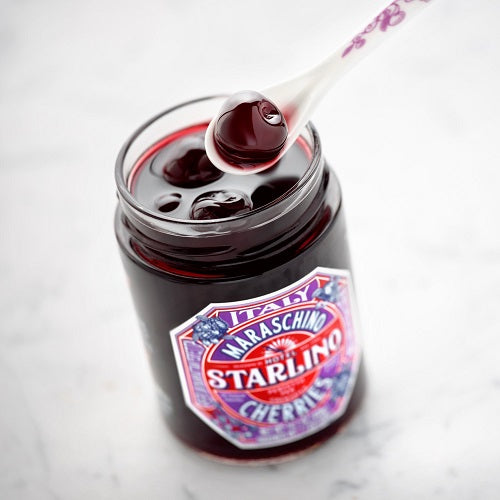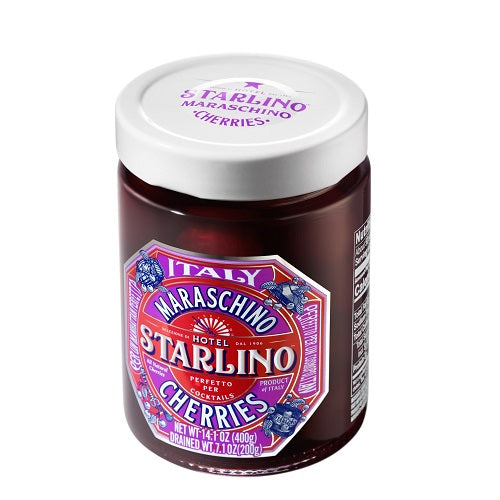 $20.00
Starlino Maraschino Cherries - 420 gram jar
Exquisite all-natural Maraschino cherries from Italy are matured for two weeks in their natural Marasca juice then rested for another week to achieve their peak flavor. The result, a delicious luxury cherry that is delightfully sweet and savory. 
The beautiful packaging features premium design details from the Hotel Starlino such as elevator floor indicator, skeleton key, bellman's cap and other unique features. Pairs perfectly with Starlino Rosso Vermouth!
All-Natural · Fat Free · Gluten Free · No GMO's
Cocktail ingredients in Canada!