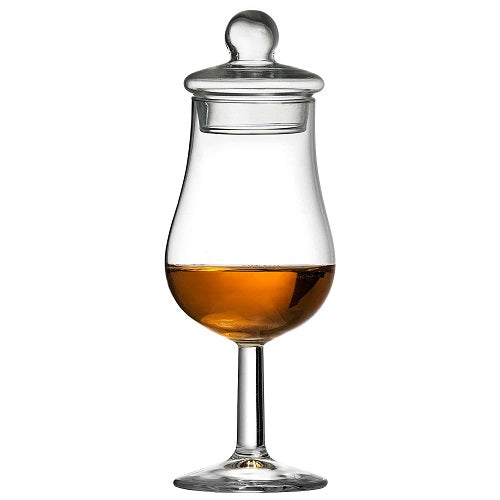 $70.00
$78.00
Spey Whisky Taster Glass with Lid - Set of 6
The Spey Whisky Taster with Lid is perfect for whisky tasting events. This copita shaped glass offers a wide bowl for swirling and releasing hidden aromas, while the narrowed rim concentrates the vapours to your nose.
The accompanying Spey Lid is designed to fit perfectly with this Spey Taster Glass. The lid helps keep vapours contained in the glass, ideal for not contaminating your nose when tasting other whiskies.
This is a set of 6 glasses.
Product Features:
Stemmed whisky tasting glass with lid
Stem helps retain temperature of contents
Narrow mouth to collect and direct aromas
Rounded bowl to swirl contents
Includes matching lid designed specifically for the glass – trap whisky vapours in your taster glass – prevents evaporation, saving the angel's share in your glass
Dishwasher safe

Cocktail glasses in Canada!