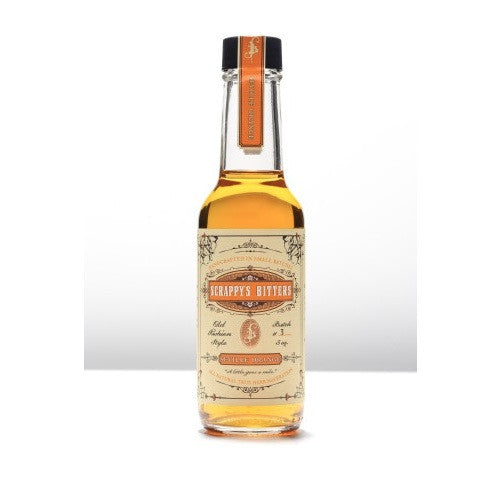 $30.00
Scrappy's Seville Orange Bitters
Seville oranges are a classic winter citrus. With more depth and complexity than a traditional orange, Scrappy's Seville Orange Bitters is reminiscent of marmalade and comforting winter spices with subtle floral notes. Made from fresh Seville orange peel, this bitters is hyper-seasonal, only produced in the winter, and is the perfect bitters for special occasion food and beverage applications.
Please note that these are seasonal, small run batches of seville orange bitters, so they won't be available all the time. This is a 5 oz bottle.
We carry the full line of Scrappy's bitters (and tincture).
Cocktail bitters in Canada!