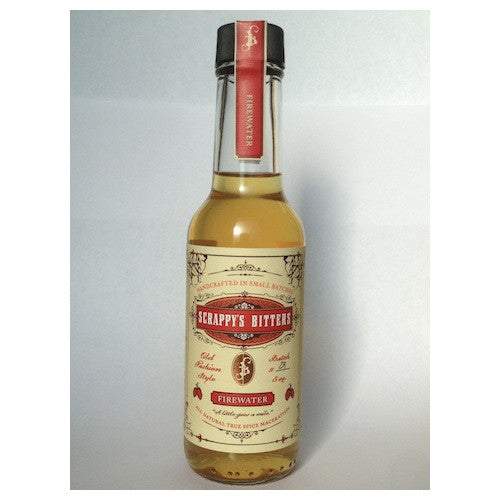 $27.00
Scrappy's Firewater Tincture
From the folks at Scrappy's: Perfect for adding spice and heat to any drink or dish without compromising the integrity of the base ingredients, this Firewater habanero tincture balances the heat of habanero peppers with delicate floral notes, and subtle sweetness. It should be noted to exercise care in handling, and use very sparingly, as this tincture is extremely spicy.
This is a 5 oz bottle.
We carry the full line of Scrappy's bitters (and tincture).
Cocktail bitters in Canada!