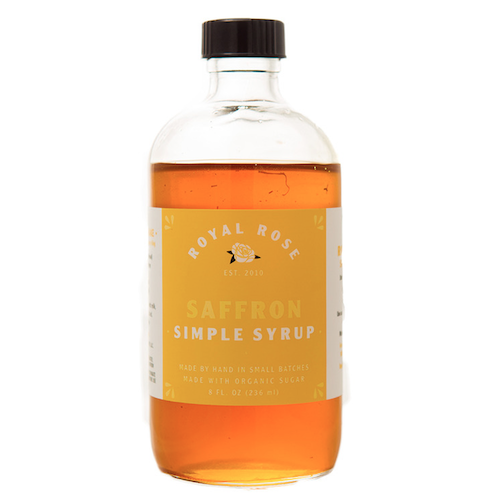 $13.00
Royal Rose Saffron Syrup, 8 oz
From the Royal Rose website: Our Saffron Syrup is a brilliant rusty-golden hue, with threads of saffron in each bottle. Sweet and spicy cinnamon sings backup. Try it with dark rums, bourbon, brandy – excellent in aromatic cocktails (without lemon or lime). This is an 8 oz/236 ml bottle.
Some other ideas:
-sweeten your morning oatmeal (and add chopped apple & walnut)
-stir into hot tea or coffee
-drizzle over fruit (think: bananas, orange segments, grapes)
-mix into a sweet glaze for shrimp
-spoon over vanilla or chocolate ice cream
Handcrafted in small batches, this is a delicious line of flavoured syrups, perfect for a wide array of awesome cocktails.
Cocktail ingredients in Canada!