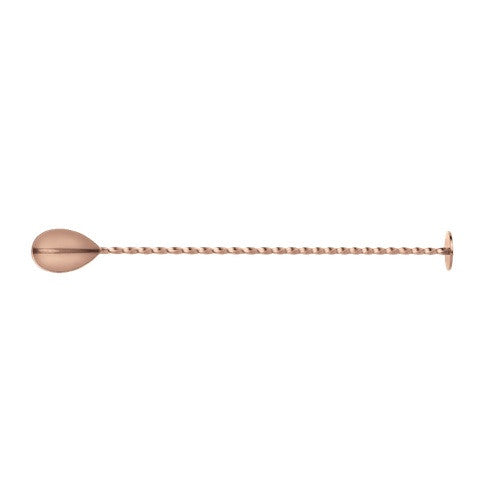 $30.00
Premium Barspoon with Disk, Rose Gold
This good looking barspoon is plated with rose gold and a luxury for any nome bar enthusiast. It measures approximately 27 cm in length and has a disk muddler at one end. If you want to make a matching set or put together a gift, we recommend the following matching bar tools:
Rose Gold Barspoon
Rose Gold Jigger
Rose Gold Hawthorne Strainer
Rose Gold Plated Boston Shaker Tin
Cocktail supplies in Canada!
NOTE: This is a precious metal coated item. Please treat with care and hand wash only. Do not put in the dishwasher!!
If you prefer the look of Gold, we have the following bar supplies available:
Gold-Plated Boston Shaker Tin
Gold-Plated Boston Hawthorne Strainer
Gold-Plated Barspoon
We also carry other versions of this 27 cm premium barspoon:
Copper-Plated Barspoon with Disk
Gold-Plated Barspoon with Disk
Premium Barspoon with Disk
Rose Gold Barspoon with Disk
Cocktail supplies in Canada!