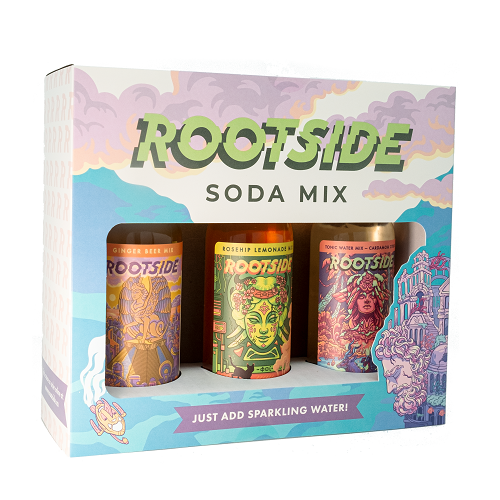 $20.00
Rootside Bitters and Mixers Syrup Gift Set
GIFT SET INCLUDES 148ML BOTTLES OF GINGER BEER MIX, CARDAMOM CITRUS TONIC WATER MIX AND ROSEHIP LEMONADE!

Just mix 2 Tbsp. (30ml) of Rootside mixers with ice, your favourite spirit and top with sparkling water to taste! You may even want to use less, up to you!
Great for cocktails or just for mixing with sparkling water. Each bottle makes 5 drinks or more!
You can also use the Ginger Beer Mix or Rosehip Lemonade Mix with hot water, for an incredible Ginger or Rosehip Tea! 
Shelf-life: Unopened, it will last 1 year - once open, keep refrigerated and it'll last for at least 8 weeks, if not longer!