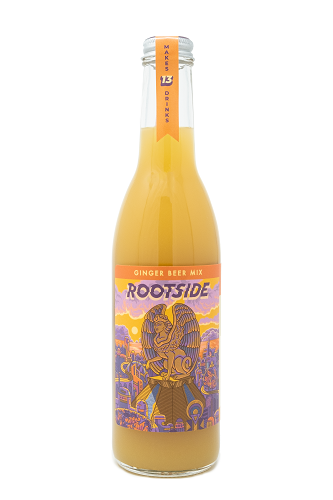 $18.00
Rootside Bitters and Mixers Ginger Beer Mix
375ml - Makes 13 drinks, or more, just add sparkling water!
The very first product Rootside made back in 2015, and it's still their best seller! This Ginger Beer Mix is made with lots of fresh ginger juice (pressed just the day before we make our Ginger Beer) lemon juice and a touch of real cane sugar. Works great with hot water too as a Ginger Tea! But frankly, it's fantastic in a Dark & Stormy or Moscow Mule. Want it a little more or less gingery? Just add a little more or less of our mix!
Mix: 2 Tbsp. (30ml) Ginger Beer Mix, ice, your favourite spirit and top with sparkling water to taste. Alternatively, try hot water for a Ginger Tea or Hot Toddy.
Made with lots of fresh ginger, real ingredients and hardly any sugar.
Ingredients: Water, fresh ginger juice, organic cane sugar, organic lemon juice, sea salt, citric acid, potassium sorbate, capsicum extract
Shelf-life: Unopened, it will last 1 year - once open, keep refrigerated and it'll last for at least 8 weeks, if not longer