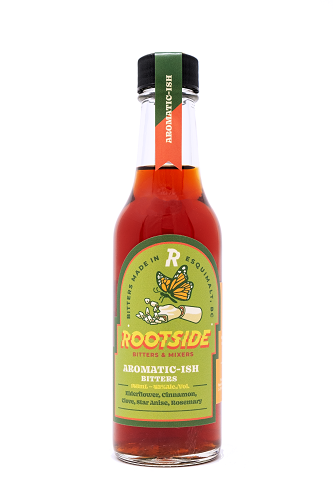 $25.00
Rootside Bitters and Mixers Aromatic-ish Bitters
Classic Aromatic Bitters with a Vancouver Island twist.

148ml (5oz) - Great in cocktails or as a flavouring for soda. 
For use in classic cocktails like the Old Fashioned, Manhatten or wherever Aromatic bitters are called for
Limited Release - Made as a direct by-product of Esquimalt Wine Company Vermouth and Rootside Mixers. Rootside takes the very same botanicals used in those products and blends them in novel ways to create delightful cocktail bitters.
Ingredients: alcohol, water, cinnamon, star anise, clove, wintergreen, rosemary, elderflower, allspice, white wine