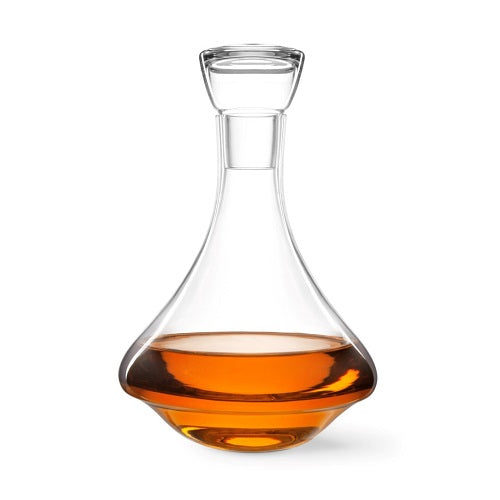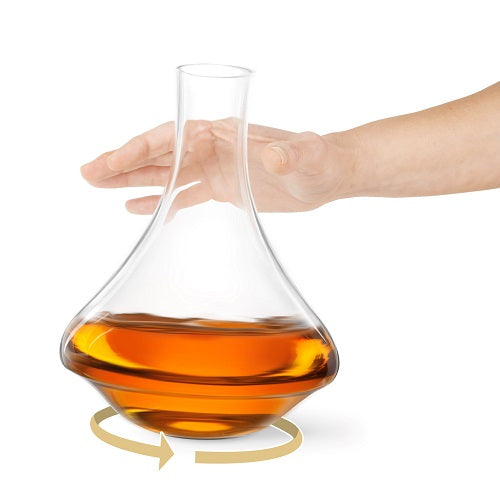 $60.00
Final Touch Revolve Spirits Decanter & Stopper
Innovation makes the Revolve Spirits Decanter different than others. Combining eye-catching spirits motion plus stability thanks to the anti-tip feature. Immerse yourself in the art of swirling spirits as this elegant decanter gracefully rotates, visually enhancing the experience with every turn. Watch in awe as your spirits come to life, revealing their true essence right before your eyes. The gentle rotation adds a touch of elegance, making each sip a moment to savour. Say goodbye to accidental spills and mishaps! The anti-tip design ensures that your decanter remains stable and secure, providing peace of mind to serve your favourite spirits.


Place decanter onto a large solid surface and gently revolve, to create a swirling liquid motion that visually enhances the experience.
Anti-tip design - automatically uprights after tilting.
100% Lead-free crystal for excellent durability, clarity & elegance.
Designed for gin, rum, tequila, whiskey & other spirits - Ideal for up to 750 ml (25 oz).