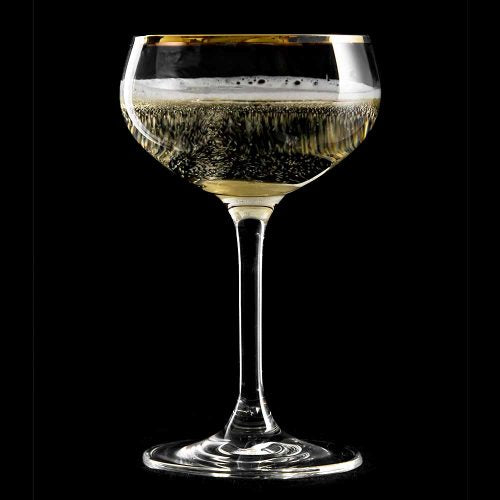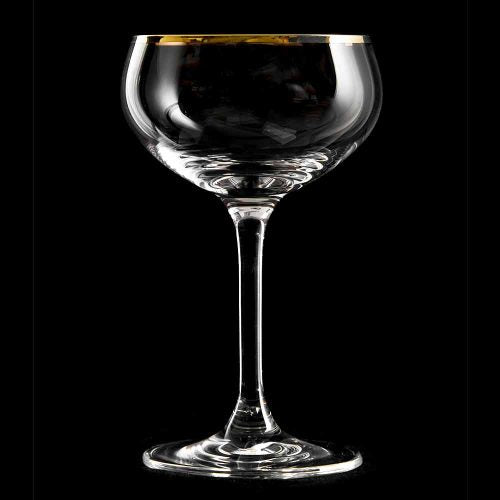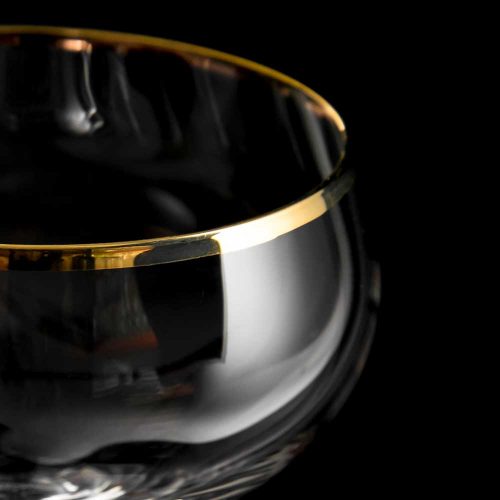 $50.00
$56.00
Retro Gold Rim Coupe - Set of 4
For a premium drink service, the Retro Gold Rim Coupe Glass offers a luxury finish.
Complemented by a gold plated rim, this coupe has a lead free crystal glass construction. This premium material gives the glass a high level of transparency that lets the drink stand out.
A pulled stem ensures there are no joins around the bowl, giving a natural organic flow to the shape.
Suited to use as a classic champagne saucer, this vintage coupe glass is also an ideal vessel for cocktails.
This is a set of 4 glasses
Product Features:
Classic coupe stem glass
Lead-free crystal glass
Gold plated rim
High clarity to promote the contents
Ideal for serving champagne or cocktails
Hand wash only
This elegant cocktail coupe holds 210 mls (7 oz) and is 14 x 8 x 8 cm.