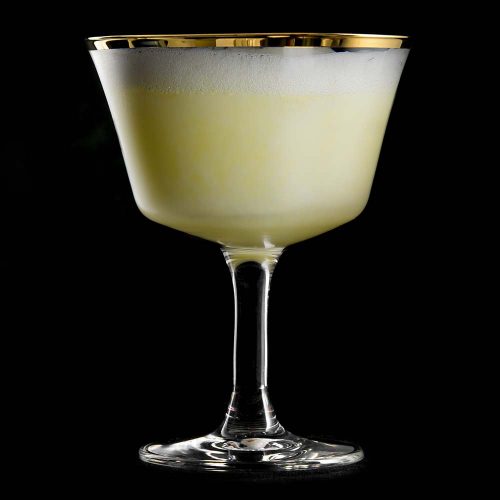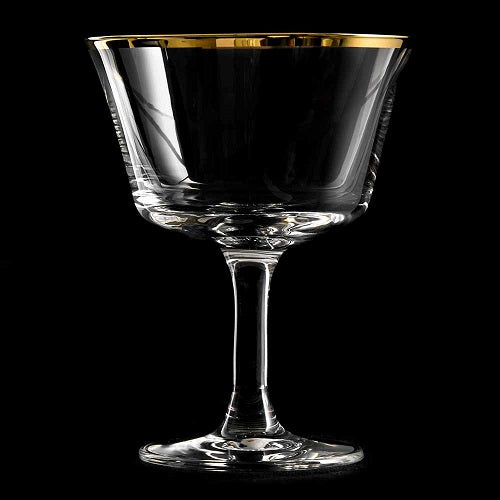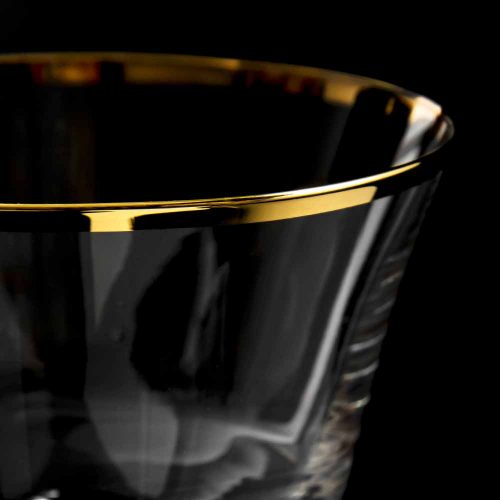 $81.00
$90.00
Retro Fizz with Gold Rim - Set of 6
Vintage Gold Rim Fizz Cocktail Glass - Set of 6
Harking back to prohibition era, the Retro Gold Rim Fizz Glass shines out above other glasses.
Made from lead-free crystal, this cocktail stemware features a high level of clarity. This transparency is the perfect platform for displaying your serves. Drinkers get to enjoy the full aesthetics of their drink, anticipating the flavours.
Highlighted with a gold plated rim, the Retro Gold Rim Fizz Glass has an extra touch of elegance to add to the beautiful glass profile. Reflecting light, and contrasting the colours of your drink, this glass creates a unique presentation option.