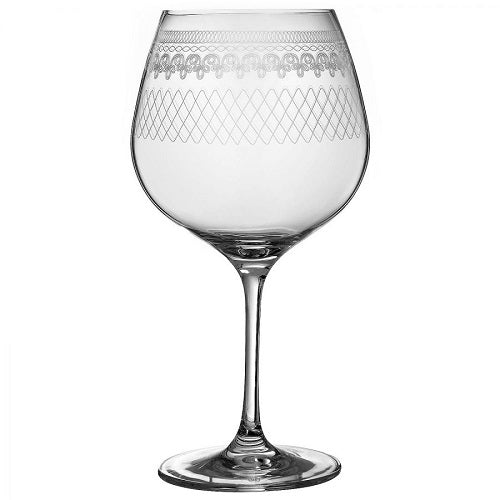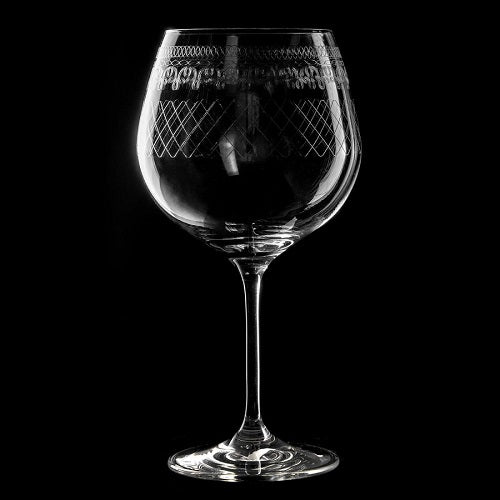 $96.00
$108.00
Retro 1910 Gin Balloon Glass - Set of 6
Lead-free Crystal Retro Etched 1910 Gin Balloon Glass
Made from lead-free crystal, the 1910 Gin Balloon Glass is made for premium drink presentation. Due to the high grade material, this copa de balon has a high level of transparency. This high quality material synergises with the etched pattern around the bowl to create a delicate interaction with the atmospheric light.
Inspired by the Lady Hamilton Pall Mall glassware, this contemporary cocktail glass exudes a vintage aesthetic. Consequently, this unique retro pattern harks back to prohibition era drinking, fitting well with art deco design.
Product Features
Copa de balon style stemmed gin balloon glass

Elegant Prohibition era aesthetic with etched pattern inspired by classic Pall Mall glassware

Big capacity for mixers or extra ice

Lead-free crystal – FDA approved glass with no toxic additives

Thin walled bowl gives lightweight finish to drinkers

High transparency – lasts up to 1500 industrial glasswasher cycles

Thermal shock resistance

Elegant seamless pulled stem adds beauty and strength

Laser treated rim for resistance to chipping

Dishwasher safe
Cocktail glasses in Canada!