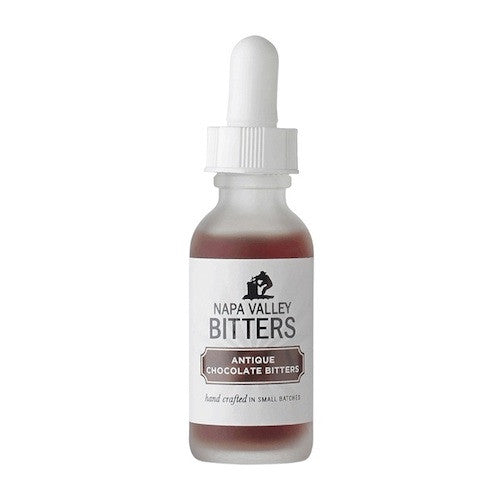 $16.00
Napa Valley Antique Chocolate Bitters, 1 oz
From Napa Valley Bitters:
Organic Peruvian cacao nibs - 80% raw and 20% hand-toasted - are the back bone of this amazing bitters! Then over 30 other natural herbs, baking spices, citrus, and bettering herbs are blended with Baby Bourbon Barrel-Aged California Brandy to make these bitters magic in your cocktail! 
This is a 1 oz bottle with dropper. We carry a variety of Napa Valley bitters flavours.
Cocktail bitters in Canada!