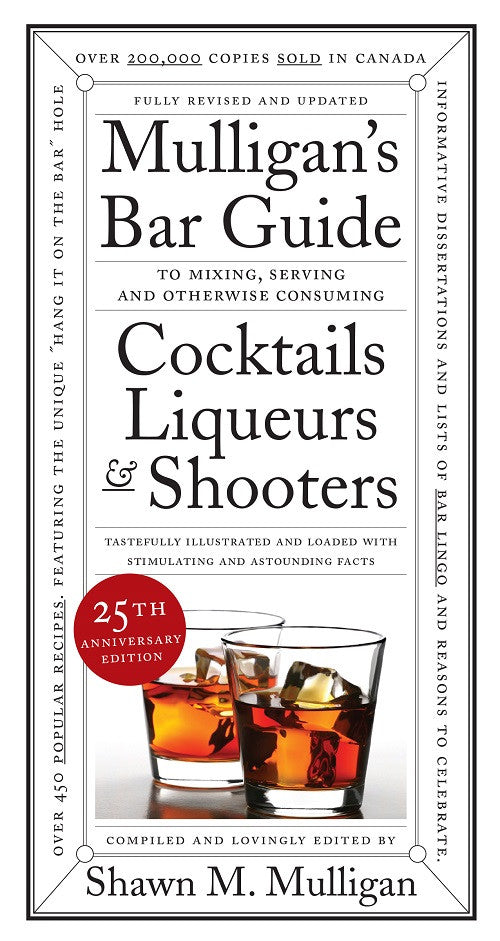 $10.00
Mulligan's Bar Guide
More cocktails, more shooters, more fun bar lingo, more astounding facts and reasons to celebrate—Mulligan's Bar Guide is back with over 450 recipes.
A bestseller—over 200,000 copies sold—this well-priced and handy guide is Canada's favourite drink bible. Now completely updated and expanded, the 25th anniversary edition of Mulligan's Bar Guide features
More than 100 new drink recipes, including cocktails and shooters (a Canadian invention)
Instructions on how to layer a drink properly
Bar tricks, astounding facts and helpful features like avoiding a hangover and enjoying a good cigar
A detailed guide to selecting and creating garnishes
Mulligan's Bar Guide is the perfect bar accessory from Canada's first name in bartending.