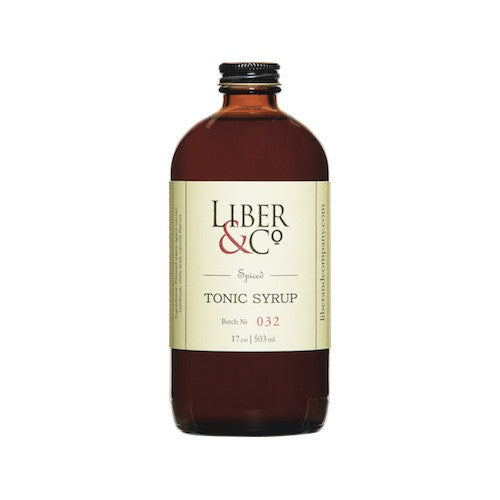 $12.00
Liber & Co. Spiced Tonic Syrup, 8.5 oz
From the Liber & Co. website: 
Our Spiced Tonic Syrup isn't subtle – we elevate the traditional flavor profile of tonic with fresh botanicals and cracked spices to make it far bolder than typical tonic waters. We brew our Spiced Tonic Syrup as an uncarbonated concentrate. This allows it to extend well beyond G & Ts as a general cocktail mixer that provides remarkable depth of flavour.
This is an 8.5 oz bottle.