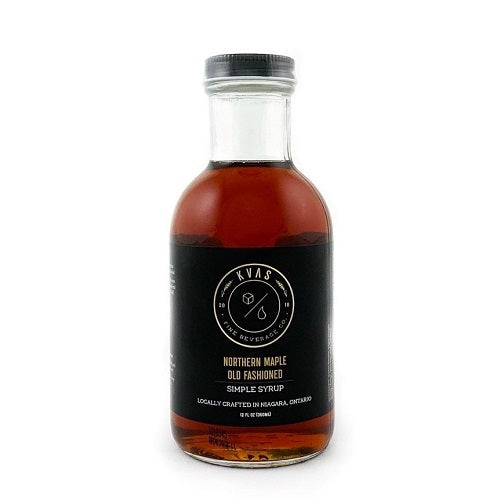 $18.00
Kvas Northern Maple Old Fashioned Simple Syrup
From the Kvas website:
The suns gone down and the smell of campfire is in the air. 

Enter you, the hero, with a round of Kvas Northern Maple Old Fashioned's for you and all your family. 

Kvas Northern Maple Old Fashioned Simple Syrup blends premium Ontario Maple Syrup, vanilla bean, baking spice and real hickory to give you the best old fashioned you've ever had. Just add whisky!
Tip: Add an ounce of this syrup to your coffee/espresso for a Northern kick!
SIT / RELAX/ ENJOY
This is a 360 ml / 12 oz bottle.