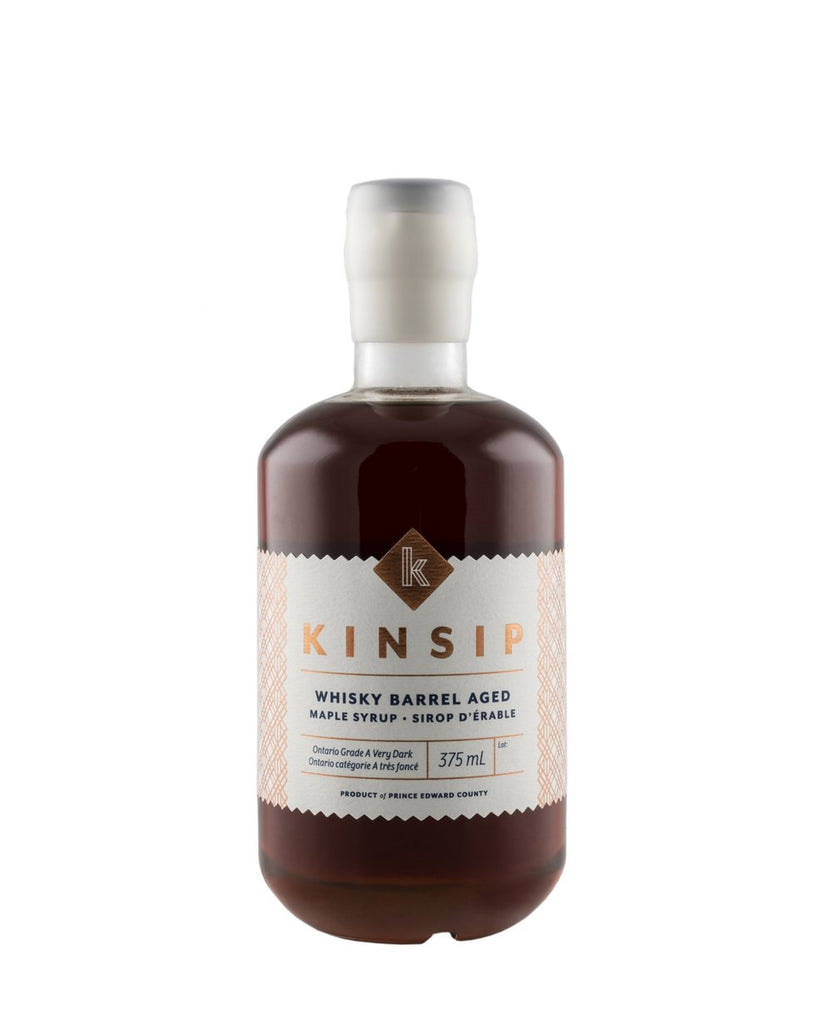 $23.00
Kinsip Whisky Barrel Aged Maple Syrup
Aged in Kinsip whisky barrels gives this Prince Edward County maple syrup its robust, smoky flavour. Perfect on pancakes and ice cream, in cooking, and in cocktails! 
We were blown away at how amazing this syrup is, once you try it, you'll never want another maple syrup, and you'll want to eat pancakes everyday! We use it in our Old Fashioned and it's beyond fantastic!
This is a 375 ml bottle.
Made in Canada!