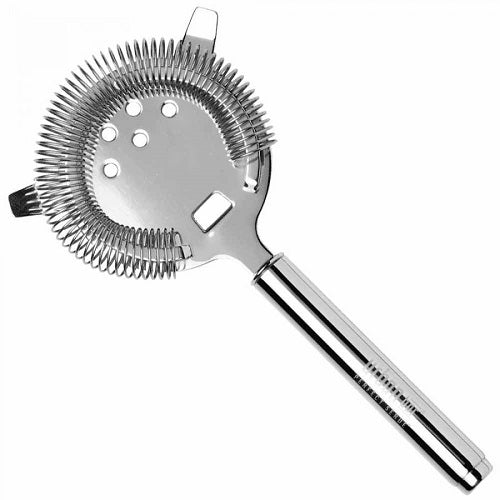 $18.00
Urban Bar Hawthorne Strainer, Stainless Steel
High quality stainless steel hawthorn strainer, made from Japanese 18/8 steel. A classic bar tool improved upon with Urban Bar's design. For use with Boston shaker or mixing glass, this strainer filters out unwanted solid ingredients from cocktails.
Cocktail strainers often suffer from poor build quality, however the Perfect Serve cocktail strainer spares no expense in making barware designed to last. A solid rounded handle gives a comfortable grip compared to common flat handled strainers. The premium Japanese steel spring withstands the daily rigours of commercial bar use to strain ice and solid ingredients for multiple drinks.
Product Features
Luxury 18/8 Japanese steel
Polished finish
Large rounded handle for comfortable grip
Twin ears for easy placement on shaker tins
Premium steel spring to withstand everyday use
Cocktail supplies and bar tools in Canada!