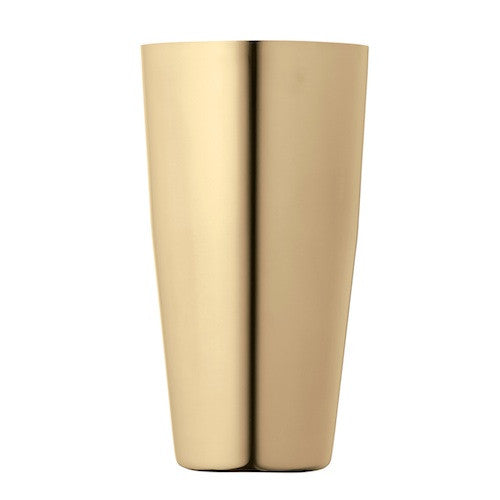 $32.00
Boston Shaker Tin, Gold, 28 oz
The only problem with this Boston shaker tin is that it's so beautiful, you almost don't want to use it! But if you do, or if you want to make a matching set or put together a gift, type Gold in our search box. You'll find gold-plated strainers, jiggers, bar spoons, etc.
NOTE: This is a precious metal coated item. Please treat with care and hand wash only. Do not put in the dishwasher!!
Cocktail supplies and bar tools in Canada!