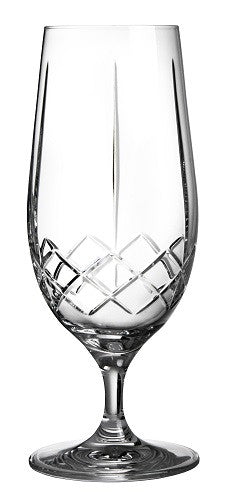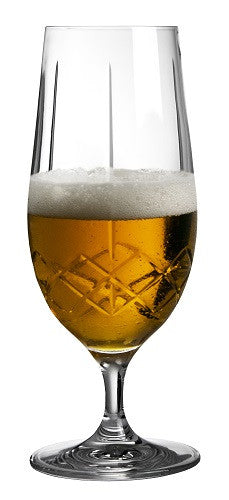 $135.00
$150.00
Ginza Tall Cuts Pilsner Glass - Set of 6
This elegant lead-free crystal pilsner glass has a capacity of 460 mls. This is a set of 6.
The Ginza Tall Cuts Pilsner Glass is made from crystal glass, giving mechanical and thermal shock resistance. Beer aromas get directed towards the nose due to the subtle tulip shape of the bowl, allowing for all-round beer appreciation.
This stemmed beer glass has a bold diamond cut-glass pattern adding a bold light play to your serve. The Ginza Pilsner Glass elevates beer service in all areas, making it an ideal addition to premium drinks presentation,
Product Features
Lead-free crystal – FDA approved glass with no toxic additives
Thermal shock resistance
Mechanical shock resistance
Cut and polished rim for finer tasting
Diamond cut design around the bowl
High transparency to accentuate the colour of the contents
Pulled stem – seamless for premium visual appreciation
Cocktail supplies in Canada!