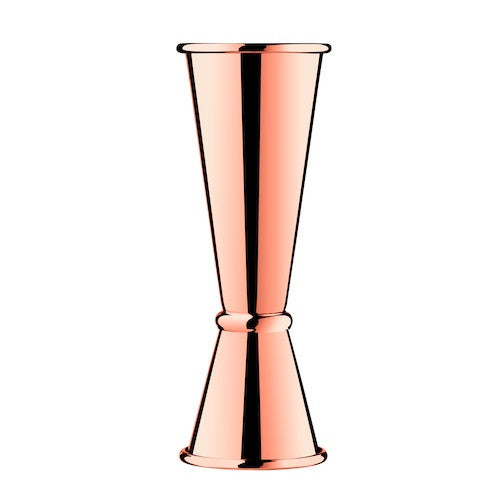 $26.00
Ginza Jigger, Copper, 1 oz and 2 oz
This gorgeous jigger is made of stainless steel and plated with a stunning copper finish. It features 1 oz and 2 oz bowls that include interior demarcations for 1/2 oz, 3/4 oz and 1-1/2 oz.
Please note: This is a precious metal coated item. Please treat with care. HANDWASH ONLY with clean hot soapy water, non abrasive compound and leave to dry.
Bar supplies in Canada!