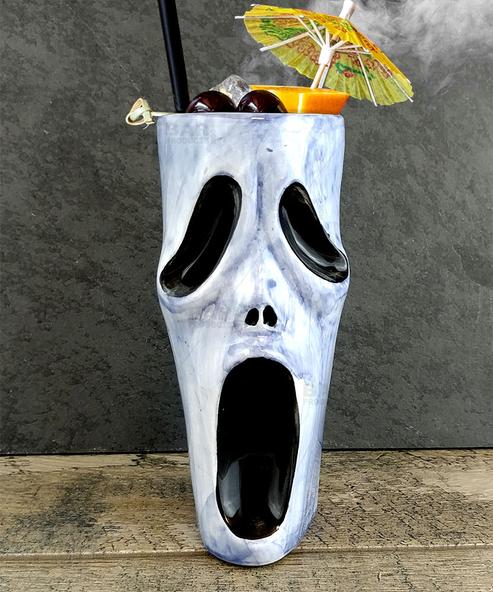 $14.00
Ghost Tiki Glass - 15 oz
This hand crafted ceramic Ghost themed tiki mug is a fun and unique way to serve up your latest libations. This tiki mug features a glossy glaze finish and a definitive screaming ghost mold.

The tiki mixology revolution continues to go strong, birthing signature themed cocktails and exciting presentations that will certainly impress your guests. Consider adding this hand crafted ghost themed tiki mug to your collection and create your own signature cocktails to compliment its dark demeanor.
Hand wash only please!