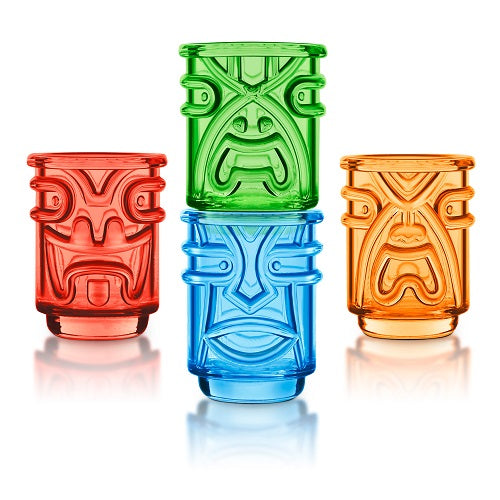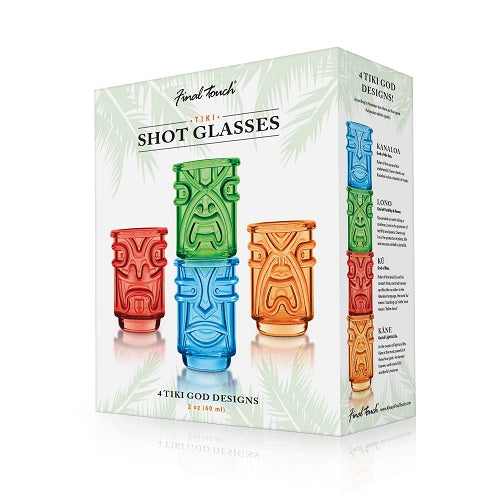 $28.00
Final Touch Set of 4 Tiki Shot Glasses (Coloured)
Serve up some tropical shots from these fun and stylish tiki glasses. Each of the 4 glasses has a capacity of 2 oz and are differently designed to resemble 4 of the great Polynesian deities (gods). They stack cleverly together for compact totem pole storage and come in a gift box. This set is also available in clear shot glasses and clear and coloured 12 oz tumblers.
4 Tiki God Designs:

KANALOA
God of the Sea.
LONO
God of Fertility & Peace.
KŪ
God of War.
KĀNE
God of Light & Life.