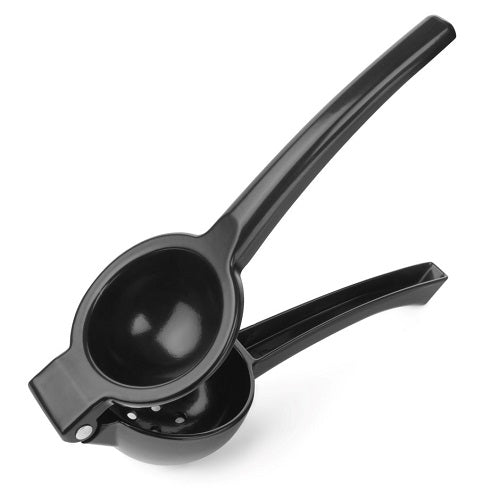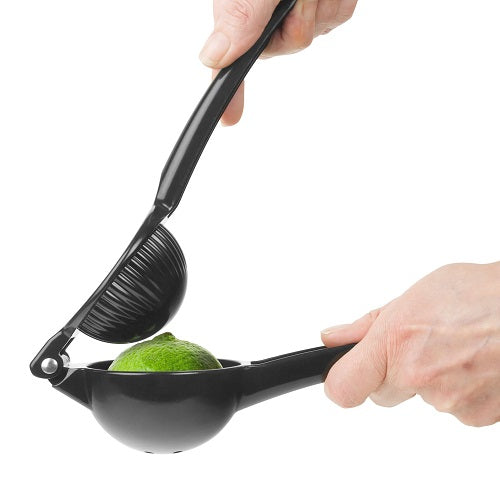 $13.00
Final Touch Citrus Press Black
The Final Touch handheld citrus press is a must-have tool for any cocktail enthusiast or bartender! This compact and durable press is crafted from black powder-coated aluminum, adding a sleek and modern touch to any bar setup. It is specifically designed for extracting seedless juice from lemons and limes, making it the perfect tool for creating refreshing and flavorful cocktails. With its efficient and easy-to-use design, you can effortlessly squeeze every last drop of juice from your citrus fruits, ensuring maximum flavor and minimal waste. Whether you're mixing up a classic margarita or a refreshing gin and tonic, this bar citrus press is a must-have for any home bar or professional setting.

Crafted from durable black powder-coated aluminum.
Simply cut fruit in half & insert cut side down, then squeeze!
Easy-to-use design for maximum juice yield with minimal effort.
Elevate your beverages & foods with fresh, flavourful citrus juice.