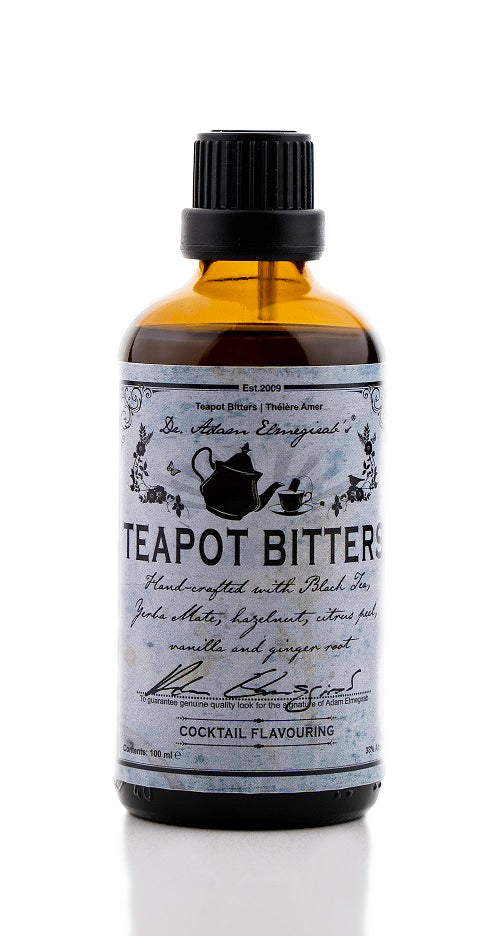 $22.00
Dr. Adam Elmegirab's Teapot Bitters
From Dr. Adam Elmegirab's website: Originally formulated in January 2012, Teapot Bitters are a unique, hand-crafted cocktail ingredient by Dr. Adam Elmegirab's Bitters, inspired by the combined medicinal history of tea and bitters.
Ancient tea and spice routes both shaped historic civilisations and their impact can still be felt today in Tea Rooms around the world, with beverages such as Masala Chai, spiced milk tea, being sought after globally as well as providing a major influence to this bottling.
From the bottle: Hand-crafted with Black Tea, Yerba Mate, hazelnut, citrus peel, vanilla and ginger root.
We carry the full line of Dr. Adam Elmegirab's bitters.
Cocktail bitters in Canada!