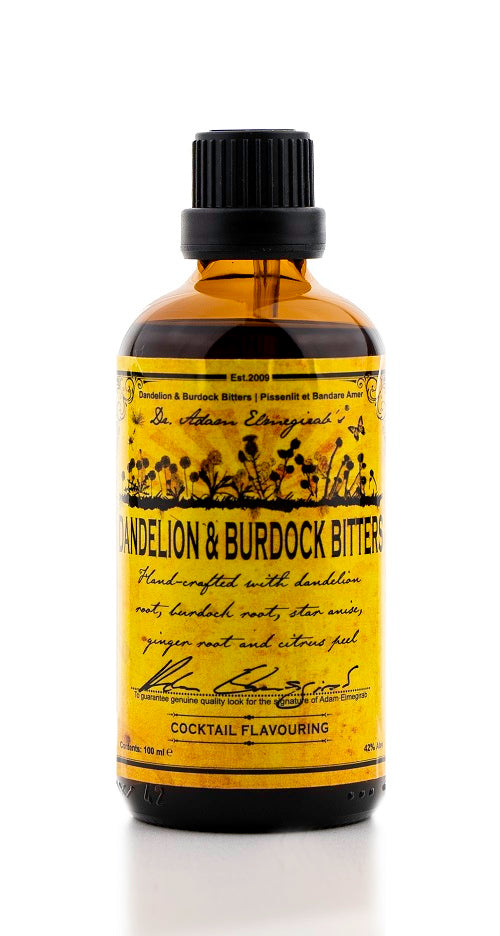 $22.00
Dr. Adam Elmegirab's Dandelion & Burdock Bitters
From Dr. Adam Elmegirab's website: Released in the winter of 2009, Dandelion & Burdock Bitters are a unique, hand-crafted cocktail ingredient created by Adam Elmegirab to satisfy the global bar community's growing demand for new and exciting products.
Dandelion & Burdock is a traditional British beverage dating back to the 1300s and is believed to have been created by the Italian priest Saint Thomas Aquinas. They were famed for their alleged medicinal properties, like the many cocktail bitters that followed in later years, and were a favourite drink of Adam during his childhood.
From the bottle: Handcrafted with dandelion root, burdock root, star anise, ginger root and citrus peel.
We carry the full line of Dr. Adam Elmegirab's bitters.
Cocktail bitters in Canada!