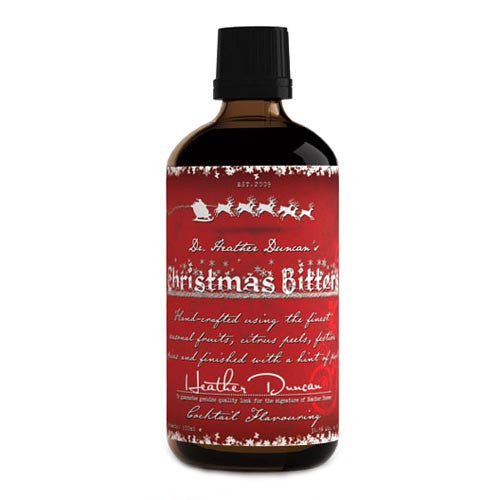 $18.00
$22.00
Dr. Adam Elmegirab's Christmas Bitters
From Dr. Adam Elmegirab's website: "You could not make bitters" Adam said whilst stifling a laugh...
After hearing these words Heather decided to do everything she could to make the Christmas Bitters she promised she could make. In order to keep this very special present under wraps she called upon Santa Claus who told her she could borrow a couple of his elves, as long as he had them back by Christmas Eve. One of the elves kindly made her a beautiful label so that her bitters would stand out and the other let her use his grotto and some tools from his workshop. After all that, she came up with a recipe and set to work.
The finished product is what you now hold in your hands - Merry Christmas!
From the bottle: Hand-crafted using the finest seasonal fruits , citrus peels, festive spices and finished with a hint of port.
We carry the full line of Dr. Adam Elmegirab's bitters.
Cocktail bitters in Canada!