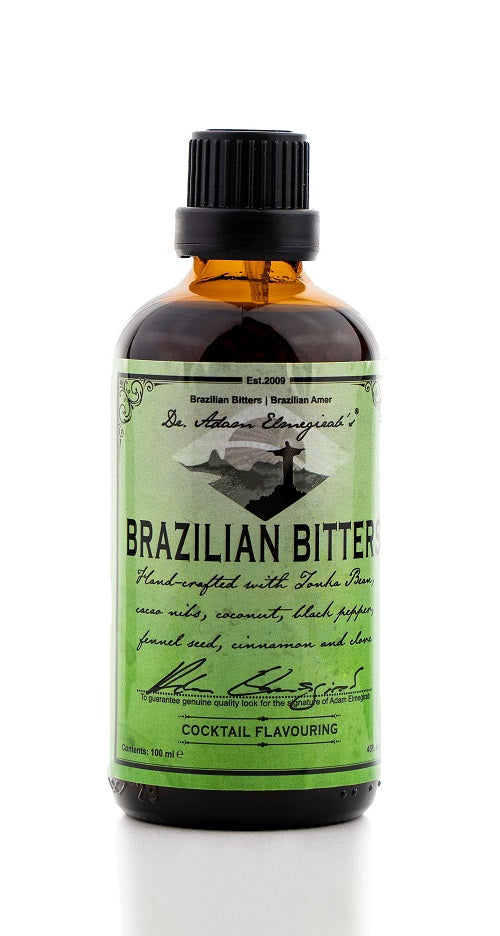 $22.00
Dr. Adam Elmegirab's Brazilian Bitters
A unique formulation created by Adam Elan-Elmegirab in 2017, these Brazilian Bitters are focused on six key botanicals all of which originated from Brazil; tonka beans, cacao nibs, dried coconut, Arabica coffee, vanilla and black pepper, with additional botanicals selected for their complimentary flavours and their wide usage in Brazilian food and drinks, helping create aromatics and flavour unlike any other.

Dr Adam's source all botanicals directly from growers and farmers wherever possible, with a percentage of the profits donated to a Brazilian charity.
We carry the full line of Dr. Adam Elmegirab's bitters.
Cocktail bitters in Canada!