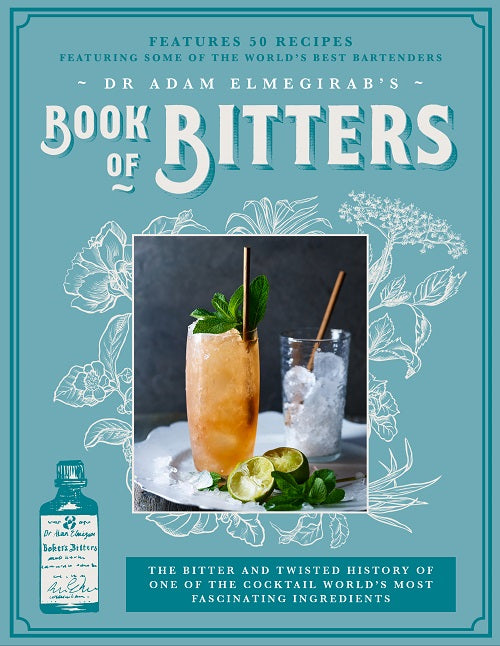 $29.95
Dr. Adam Elmegirab's Book of Bitters
BITTERS, those little bottles you will find in every bar worth its salt, are the unsung heroes of the drinks world. Cocktail historian and founder of his eponymous bitters company, Dr. Adam Elmegirab presents the results of almost a decade of research into the world of bitters, guiding you from the "elixir's" early promotion by snake-oil salesmen through to the birth of the cocktail and its 19th-century heyday, the subsequent industry crash following Prohibition, and the renaissance of bitters as an essential part of the contemporary bartender's tool kit.

As well as the history, Adam outlines each of the key botanicals that go into bitters, be it angostura bark, bergamot, wormwood, or star anise. He explains the science of taste and flavour, describing how each characteristic can be deployed for maximum impact, and summarises the key techniques for making great cocktails.

Most importantly, Adam provides 50 cocktail recipes created by him and some of the world's leading bartenders. These exceptional drinks showcase the different characteristics of bitters - be it a mouth-watering acidity, a taste-enhancing saltiness, or a hit of savoury umami - and how the flavours they impart can refine a cocktail in unique ways.
This is a 160-page hardcover book.