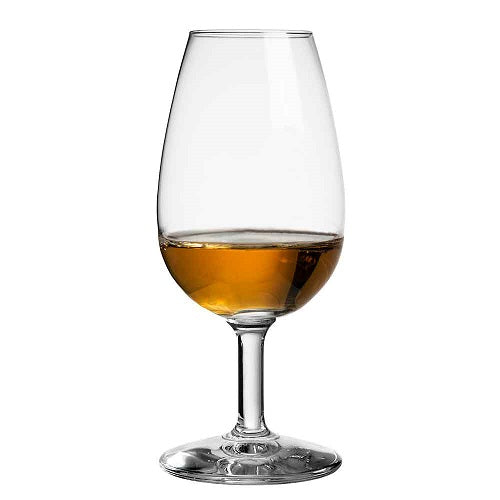 $38.00
$42.00
Distillery Taster Whisky Glass - Set of 6
Classic copita style glass made from lead-free crystal, ideal for sampling whisky and spirits straight from the still. This is a set of 6 glasses.
Urban Bar designed the Distillery Spirit Tasting Glass for distillers to sample and appreciate their produce. Popular with those that enjoy spirits and whiskys, the Distillery Taster Glass is especially suited to tasting events.
A finer replacement for sampling tumblers, this piece of fine glassware pushes events to a higher tier. The rounded bowl of this mouth-blown stemware is designed to swirl your chosen spirit, while the tapered shape leading up to the narrow mouth collects aromas and direct them towards the nose, therefore raising the overall experience.
The small stem and base ensures the contents of the glass aren't affected by your hand, and the drink can be tasted at the correct serving temperature. As a result this spirit glass gives a controlled tasting.
The Distillery Taster Glass is dishwasher safe, however Urban Bar recommend hand washing to prolong the life of your stemware. Spirit nosing and tasting is affected by any remaining detergents or cloth remnants on glassware, consequently, hand washing gives you greater control over the quality of your tasting.
Product Features:
Blown lead-free crystal glass
Stem helps retain temperature of contents
Narrow mouth to collect and direct aromas
Rounded bowl to swirl contents
Dishwasher safe
Cocktail glasses in Canada!