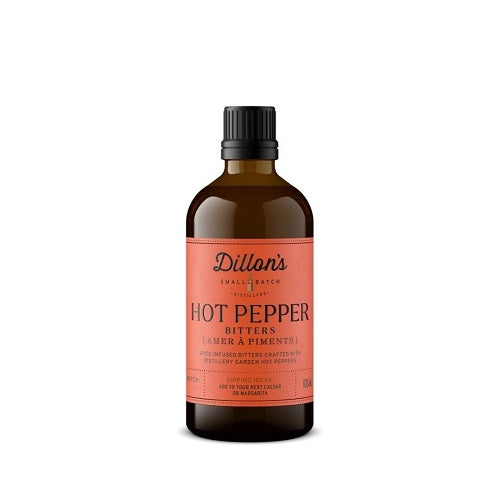 $17.00
Dillon's Hot Pepper Bitters, 100 ml
From the Dillon's website: Made using peppers from our own gardens; habanero, jalapeno and Hungarian hot wax peppers. Combined with the fragrant and spicy aroma of red peppercorns and long pepper plus the tartness of lemon give the perfect complement to a Caesar or Bloody Mary or the perfect amount of spice and background heat to some fruit-based cocktail.
We carry the full line of Dillon's bitters.
Cocktail bitters in Canada!