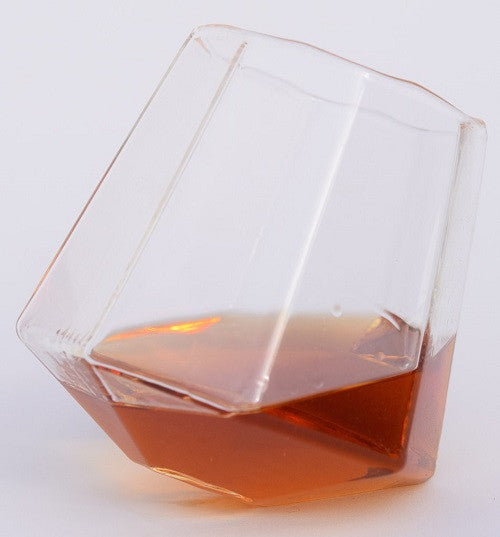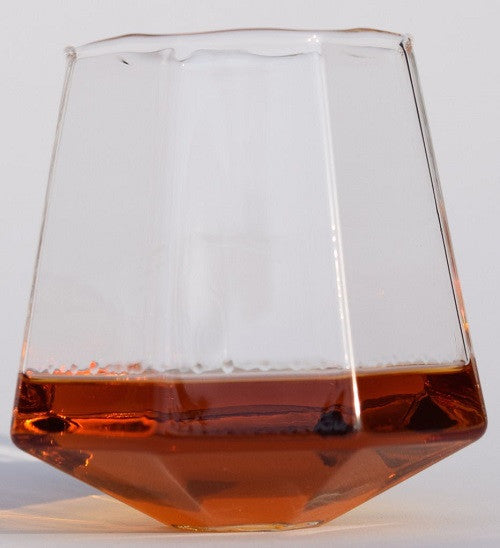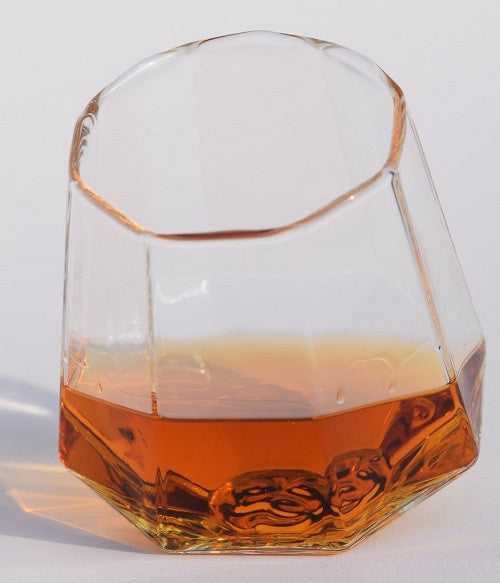 $40.00
Diamond Shaped Whiskey Glass (Set of Two)
If you think of drinking as an experience then your glassware shouldn't be ordinary.
You wouldn't splurge on the good stuff just to put it in a paper cup because you care about QUALITY.
You appreciate what you put in your glass.
And that goes beyond your liquor choices. You most likely have a tray for making large ice cubes at home because it enhances the way you enjoy your drink.
You want a nice addition to your bar that you can appreciate each time you take a sip from it.
It doesn't matter that you can't slide these glasses down your bar to a friend.
What matters to you about these diamond glasses is their…
 *Original Shape- You can feel the edges of the glass in your hand.
*Modern Design- Swirling your whiskey is as simple as spinning it.
*Perfect Size- There's enough room for your nose to breathe in the wonderful aromas. 
You'll feel proud to use these glasses whether you're entertaining friends or enjoying a nightcap. It'll have you saying: 
"Now, THIS is the way to sip fine spirits."
Call these glasses "modern" but unlike other glassware that looks good they're actually functional.
You might have to get used to the tipping design but, remember, there was also a point in time when you had to get used to top notch liquor. 
If the little details matter most to you 
Not everyone can appreciate the nuances of a well-made glass but then again not everyone can have one because these glasses are made in small batches.
Click ADD TO CART now if you want to refine your drinking experience.