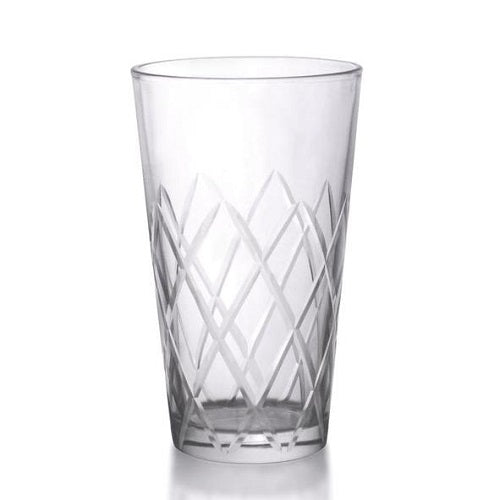 $8.00
Diamond Pattern Mixing Glass, 16 oz
This 16 oz glass does triple duty. It works as a mixing glass, you can pair it with a 28 oz Boston shaker tin to shake up your favourite cocktails or you can use it as a pint glass! 
This is the perfect mixing glass for the master mixologist looking to elevate their mixing and presentation. The classic mixing glass is reminiscent of the 1930's style of crafting cocktails, where the process of mixing the cocktail is as important as the consumption. The popular diamond pattern is intricately cut into the thick, quality glassware; making this an elegant piece that everyone will notice.
The mixing glass holds up to 16 ounces of fluid, perfect for mixing a short or tall cocktail. 
Features
Thick, quality mixing glass
Elegant Diamond Pattern
Holds 16 oz
Perfect for mixing craft cocktails