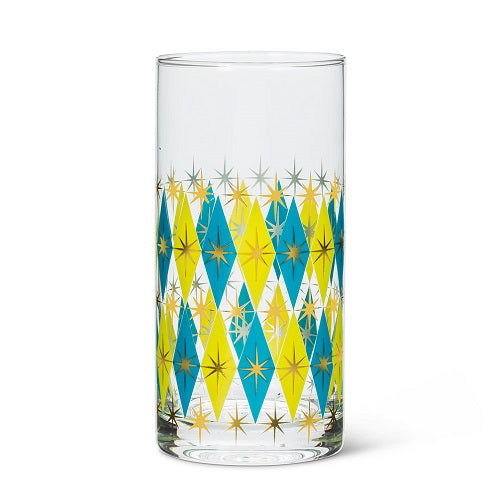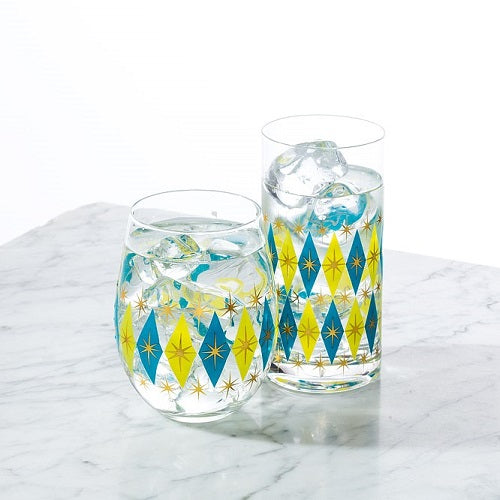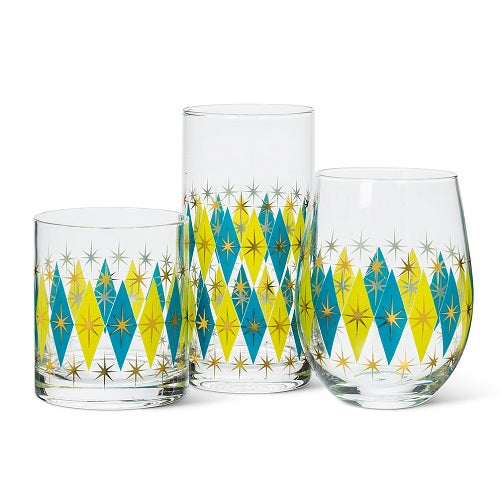 $12.00
Daddy-O Deco Hiball Glass
You don't have to be a fan of classic art-deco style to be a fan of this retro-chic Green & Blue Diamond Highball Glass. This sturdy hiball glass features a delightful alternating pattern of green and blue diamonds accented with golden stars — perfect for casual get-togethers, game nights and more. This is a 16 oz glass. All glasses available in singles and a discounted set of 4.
This is a 16 oz glass.
Hand wash only!
Cocktail glasses in Canada!