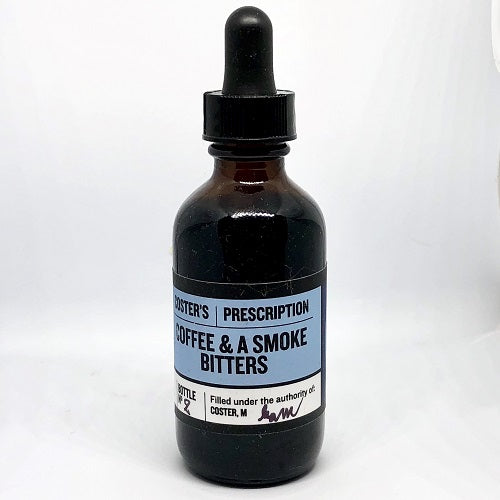 $16.00
Coster's Prescription Coffee & A Smoke Bitters
Coster's Bitters designs bitters with a base alcohol in mind for a cocktail. This bitters inspiration is scotch. The base flavor is coffee infused with select barks and spices then smoked to create the sense of a 70s bingo hall.
It adds depth to a cocktail or simply add a few drops to your favorite scotch to give the sensation you are kissing Tom Waits at 6 a.m.
This is a 2 oz bottle.
We also carry the other flavours in the Coster's Prescription Bitters line
Cocktail bitters in Canada!