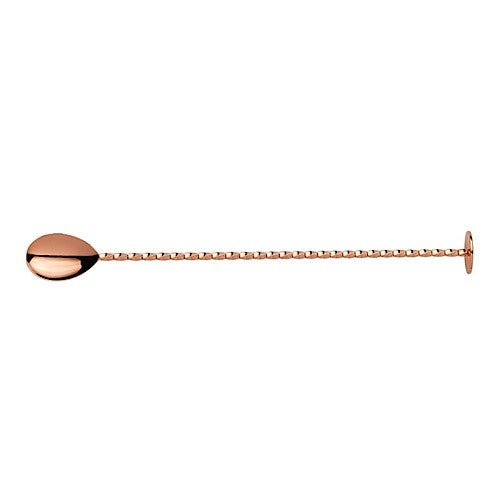 $20.00
Premium Barspoon with Disk, Copper
This barspoon is copper-plated with a mirror finish. It measures approximately 27 cm in length and has a disk shaped muddler at one end.
NOTE: This is a precious metal coated item. Please treat with care and hand wash only. Do not put in the dishwasher!!
We carry other versions of this 27 cm premium barspoon:
Copper-Plated Barspoon with Disk
Gold-Plated Barspoon with Disk
Premium Barspoon with Disk
Rose Gold Barspoon with Disk
Cocktail supplies in Canada!