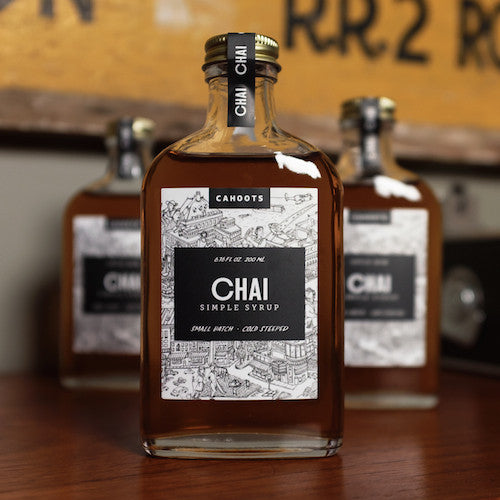 $16.00
Cahoots Chai Simple Syrup, 200 ml
This seasonal Chai simple syrup from Cahoots is carefully infused from a blend of organic ingredients like black tea, cardamom, ginger, star anise, cinnamon, pepper, ginger, cloves and nutmeg. This is a 200 ml bottle. We carry all the Cahoots flavours: Classic; Chai; Hibiscus; Lavender; and Lemon.
The Silk Road
2 oz brandy

.75 oz Chai Cahoots

.5 oz cream
Shake all ingredients with ice. Fine strain into a chilled glass.
Cocktail ingredients in Canada!