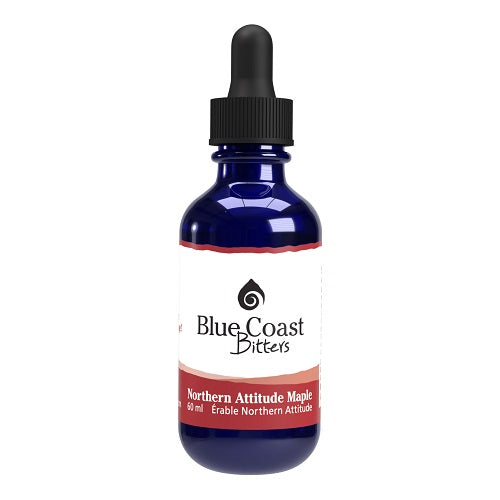 $20.00
Blue Coast Northern Attitude Maple Bitters
The great taste of Canadian Maple Syrup shines in these bitters followed by vanilla, all spice and notes of cinnamon with bitterness coming through at the finish.
Pairings: These bitters are fantastic in creamy cocktails or an Old Fashioned. Can replace vanilla extract in your favourite cookie recipe or liven up your coffee.
Ingredients: Maple syrup, alcohol, water, walnuts, spices, and bittering agents.
Packaged in a 60 ml cobalt blue glass bottle with a glass dropper.
Blue Coast Bitters are small batch bitters, crafted on the shores of Lake Huron, using all natural locally sourced ingredients whenever possible.