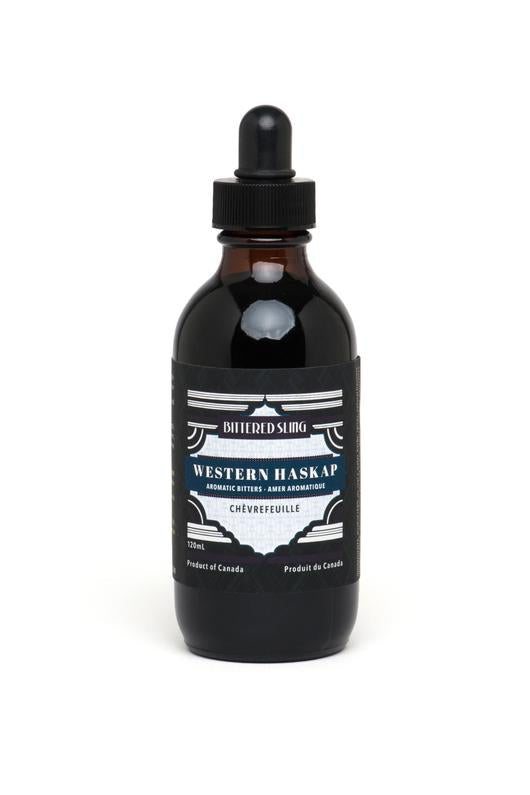 $22.00
Bittered Sling Western Haskap Bitters
Dark tannic berry notes. Herbaceous, earthy character and subtle hints of anise, cocoa and licorice. With slight Syrah colouration, the Western Haskap takes a unique fruit grown in western Canada, and turns it into an expression fit for any and all applications.
Beverage recommendations: Rum, Tequila & Mezcal, Gin, Honey, Maple and other sweeteners, Chartreuse, Campari & other bitter liqueurs.
Cooking recommendations: Chocolate is a perfect match, though this bitters pushes dynamic flavour into ice creams, house-made yogurts, petit fours and confections. 
This is a 120 ml bottle.