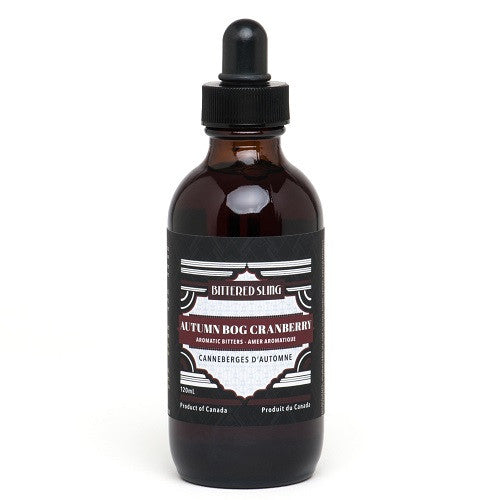 $22.00
Bittered Sling Autumn Bog Cranberry Bitters
Tannic and tart berry with warm black tea and cinnamon. Notes of green cardamom, licorice, allspice, cloves and fresh citrus peels. Cranberries are grown by BC farmers.
Beverage recommendations: Best served with: Rum, Tequila & mezcal, gin, honey & maple, Chartreuse, Campari and bitter liqueurs, sherry, dry vermouth and aromatized wines, beer and cider, sparkling water and wine.
Cooking recommendations: This seasonal bitter holds great acidity, warm spice and fruit juice bite! We love composing salad dressings, vinaigrettes and sauces with dried fruit, and using in poultry glazes. Light cookies and pastry sauces are perfectly seasoned with this unique and beautiful bitter.
This is a 120 ml bottle.